Joseph Mauricio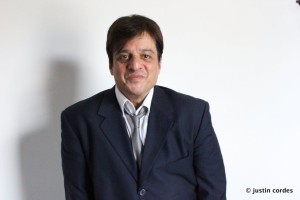 My Life Work is to bring the art and practice of meditation and the wisdom of the Shambhala Buddhist lineage to the world – particularly to those who have always felt estranged from themselves and distant from a spiritual path. Meditation can be viewed simply as a means to re-connect to oneself, and the moment we inhabit.
When Buddhist philosophy refers to non-self it is implying that there is so much more to ourselves than the programmed conditioned set of responses we employ. Meditation allows us to re-connect to a deeper more essential part of that array of possibilities.  It allows us to find a center, a home and a base from which we can organize the profusion of events that make up our life.
Meditation is a tool, by which we center ourselves in the moment of our life that matters most: now. And by connecting here to now, we establish the basis for navigating all that will come.
         ". . .  all beings have an innate awakened nature which, once recognized, can be developed                            into a natural seat of confidence, authority and leadership in their lives."
Biography
Joseph Mauricio is a teacher, speaker and life coach who works with private clients, couples and groups. He offers motivational and meditation workshops in academic, business and private sectors.
A senior meditation teacher of the Shambhala Buddhist Tradition,Joseph has been a close student of Sakyong Mipham, lineage holder of the Shambhala Buddhist Lineage for 30 years. He began teaching twenty years ago at Karma Choling Buddhist Meditation Center in Vermont and has subsequently taught in schools, businesses and correctional facilities as well as yoga, meditation, wellness and community centers throughout North America.
Joseph has served as the Director of Public Programs and Outreach at the Shambhala Meditation Center of NY, the Director of the Baltimore Shambhala Center. He currently sits on the faculty of the Institute for Compassionate Leadership, is the founder of Dharmajunkies an engaged spiritual community, serves as the head meditation instructor for Warrior Bridge Aikidojo and teaches at MNDFL Meditation Studio in NYC, The Shambhala Meditation Center of New York and Recharj Meditation and Wellness Center in Washington DC.
Joseph is the founder of L I F E W O R K   S E R V I C E S, a meditation based coaching service that combines mindfulness practice and Shambhala leadership principles with personal coaching in order to help clients find an authentic direction in their lives.
Coaching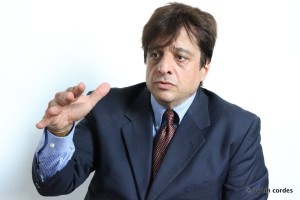 L I F E W O R K   S E R V I C E S is a meditation based coaching service, that combines mindfulness practice and Shambhala leadership principles in order to help people find an authentic direction in life.
After years of meditation instruction and teaching, I began to recognize the need for a practical application of the Shambhala teachings in our society. I saw the potential for meditation training to help people reclaim their lives.  I felt inspired to help bring what Sakyong Mipham teaches as stability, clarity and strength to sectors normally distinct from meditation training.
So, five years ago I created L I F E W O R K  S E R V I C E S, a meditation based coaching service that combines mindfulness practice and Shambhala leadership principles as a means of helping people find an "authentic direction" in life. An authentic direction is a life path based on an organic development of awareness through meditation practice.
Performance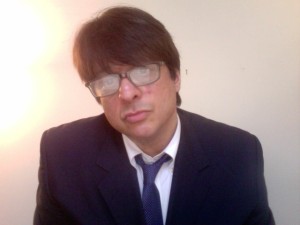 Joseph is the veteran of thousands of stage performances including work in legit and underground theater, spoken word performance, storytelling, stand up, sketch and improvisational comedy as performer, writer director and producer. He studied Stage Direction and Playwriting at Emerson University in Boston, Acting with Uta Hagan and Michael Moriarty in New York City and writing at Narpoa University in Boulder.
He was the founder of "Comedy Dawgs" in Halifax, NS; co-director of "Reaction Slax" improvisational sketch comic combo in Boulder. He served as the talent director and comedy manager of the Paper Moon Cabaret and the children's director of the Priscilla Beach Theater in Manomet, Mass.
His one person shows: "Rattlethecage" ;  "Life as We Used To Know It" ; "The End: A Work in Progress" and "Waking Up In Chaos" include storytelling, self-composed and interpreted songs, comedy, off the hip and from the heart dharma teaching and uplifted motivational speaking.
Joseph has taught acting and improvisation in businesses, schools, universities, theater companies, correctional facilities, sports teams and for individual private clients. And, he has used these techniques in combination with meditation is a potent and unique form of creativity training. In his coaching and private instruction, Joseph uses his unique life experience as a teacher, coach and performer to help guide clients to the actualization of their full potential.
Please check out the rest of the site to find out more.
And thank you for being here.