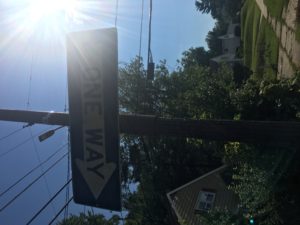 ---
Cold rain this morning. The world feels less hopeful. Damp. Broken. Wounded travelers hailing cabs, trudging on streets as if going no place they cared for. Circling back from hope to hurt. More years of dialing back to simpler times where black is the old black and white is the new right.
And, I tear up for our sad revolution. It looks so small now, dying in the rain. Impatience for change has left us naked and vulnerable, clutching at straw men. Now this bed is made. Now our time is passed. And the change falls again into the pockets of power.
The people have spoken. Not all the people. Not even most of the people. But, some of the people whose voices have risen high above their understanding to provoke vengeful gods below. The minority voice of a silent majority has spoken quite loud. They've bartered reality for reality TV. They've thrown their hands in the air, their spirit under the bus and checked their hearts at the door. Turning back through time like dying ghosts drifting through lives of pain, in a world not quite the same and no longer our own.
And soon our monsoon. And, now falls the rain.
And, the day feels grey and unfriendly. I am reminded tho we are all born of love, our tendency toward hatred has created a dangerous world.