HERE IS A LINK TO A TALK GIVEN AT SHAMBHALA NEW YORK (followed by a written companion post. )
A LIGHT IN THE DARKNESS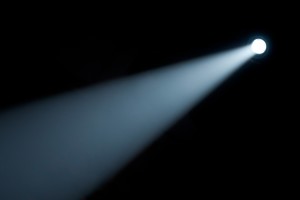 I'm writing this from deep winter.  It's a time of environmental, spiritual and moral darkness. My spirits, like many, seem very low at times. Despite the triumphant chorus of another new year, the nights, although growing shorter, are still very long. This darkness evokes an unease and disquiet in the mind. We tend to blur the images, filtering the trauma of our collective and personal life experience into every life challenge.
Sometimes everything seems overwhelming.
As psychological trauma is buried within our consciousness, so it is embedded in the body. We literally carry this ancient pain consciousness with us everywhere.  Thus darkness in life seems to provoke ancient fears that threaten to cloud every opportunity. Each time we meet a new possibility, instead of the joy and openness that could lead to success, we might feel deflated and unsure. We all experience this sadness sometime. But, some of us feel it all too often until it seems to be the primary informant of our life. This post is especially for you. I feel for you, as I share this darkness too. However, I'm not going to make it better. Sorry. You see, I have found the secret to allowing the darkness to be a profoundly rewarding experience. I have devoted my life to knowing. To discovery. So, it becomes essential that I make a relationship to this shadow that has forever been there. Otherwise, I will never know it.
There is much we can say to try and distance our fear. But, as fear is part of an awake mind experience, aren't we robbing ourselves of an essential wisdom experience when we try and prop ourselves up artificially?  I can tell you it will all work out. That everything has a reason. That it always works out. But these are words. Words are reasoning based on trite sensibilities we find comforting because we've heard them again and again. They are not informed by much of anything other than what we think should be happening. Words may calm the mind, but that balm is short lived if we are not addressing the essential HURT at the heart of our depression. And this hurt is embedded in our somatic experience. From there it influences our psychological and life experiences. It is essential that we begin to see. Which means feel. Words can only calm us down until we get there. But, once we get there? All we can do is open our eyes. And begin to absorb the dark until we begin to feel our way in.
Okay, then will we find a light at the end of our tunnel, at least?
Well, not so fast. How can we find light at all if we're fixated on what that light will shine upon?  Then we're looking for a new job, or the right partner.  Something to make us feel better. But we are no longer seeking the truth. We are no longer seeking know. We are thinking instead of feeling, and we will miss the point entirely. But, if the point of this life is to know what that life is we can no longer run from fear or sadness toward comfort and a reward in some other life. If our intention is to know ourselves, we would do best to decode the mysteries in this life.  We can see into the darkness by beginning, after so many years of running away, to look right into shadows.
The only way to find a light in the darkness is to open our eyes. If all we see is darkness, then we can simply just stay with that. Through meditation, we can develop the patience to let the mind settle and our mind's eyes adjust. That means looking into our darkness with all the compassion, patience and strength we can muster. If we have experienced this darkness in one form or another all our known life, then perhaps it's now time to see into it. Maybe it's time we get to know this ancient friend. And, if we begin to see anything new about ourselves, or our experience, in the midst of this darkness, then there must be light.
That's right. Maybe it's opposite of our usual materialistic approach where we have something we've imagined in mind and bend the rules until we see it. This is waiting until we begin to understand something. And -possibly that understanding begins the basis for the way out of danger. It's the seeing itself that brings light.  There is no proof of light until that light shines on an object. It can be posited that until there were objects to be seen, there was no light to see them.  In our case, if we are looking to see something we've heard about, we will likely only find darkness, or at best, shadows against the cave wall. But, should we decide to drop any project and simply turn from the cave our eyes will develop the strength to see.
Sakyong Mipham breaks the path of meditation into three components: Stability, Clarity and Strength. Stability of mind requires great patience. Patience is our ability to simply wait for the truth to arise. It is dependent on stabilization of mind. An uneasy mind is inherently unstable and will be impatient, looking for the easiest way out of discomfort. This uneasy mind lacks stability, has no patience and cannot see clearly. But, the surest way out of discomfort, is to simply relax there until things settle.  So, stability is developed through the gentle repetition of bringing the mind back to the breathing body again and again. Through this repetition, we gain a familiarity that allows confidence. It feels comfortable settling the mind.  Perhaps darkness itself becomes a balm of sorts. We have developed the patience to simply sit in the dark alone looking for nothing but what we will see. Then through that relaxation, the mind's eyes open and become adjusted to the darkness.
The stability of mind  is dependent on the patience to NOT LOOK. We simply employ the meditation practice to relax into seeing. Boycotting the easy answers we return again and again to ourselves just here, just now, just so in the true present. The True Present is time beyond hours and calendars that is not affected by wanting, or needing or trying.  In the 'True Present' time is stable because the mind is stable. From this stability of time, free of looking away, the mind 's natural clarity will dawn.
Clarity is when we contact and understand what is actually there.  And while there are many extreme life circumstances that might cut through our discursive mind into direct contact with life – such as a car accident, an orgasm, hang gliding or childbirth –  a more sustainable and retrievable proposition would to develop clarity by stabilizing the mind. In this way, the clouds of confusion instead of being ripped apart, will just gently part.This sustainable clarity of mind is dependent on the context of stabilization. A stabilized mind is clear. A clear mind is strong enough to transform any difficulty into further understanding. Then whatever we feel we have the strength to stay openly present. In this way, fear can be used as a tool to keep us sharp and awake. We have developed the strength to allow the mind to open without being hijacked. We have the strength to remain open and see.
The Strength we develop from confidence in our clarity, becomes a tool to develop further strength of mind in life, love, work, darkness and light. Meditative repetition develops familiarity that breeds confidence, and that confidence gives us the strength to be able to withstand the pangs of fear in order to remain patient, stable and open.
The iChing states that when we perceive a light within, we will find the light to light our way from danger.  And it counsels us to "be like water" and continue flowing through all the deep places, filling up all the deadzones, seeing things from the point of view of the lowest element. Water. That nonetheless is always moving and will reach safety and clarity at some point.  So, as a practical concern, my advice is that all of this becomes easier if we have adopted a primary view of our life's path. I urge my clients to find a self-statement that can set their journey on course whether or not they can see through the fog, storms or dark of night. What is your navigating principle? This is where rock hits bone. This is where we stop making up feel good tales and start to employ actual navigation of our path. So, my self statement – which is refined in time through daily meditation – is to gain clarity about myself in order to be help guide others to clarity. In this context, surviving darkness is not only assured, its essential. We must go through this because it's ours to go through. So, rather than trying to help others by making them feel good about feeling bad, it becomes our purpose to give them the tools to better understand their darkness and find own their way out.
That light is born of darkness. And, it will guide you into great strength and understanding.