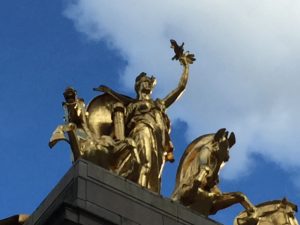 There was another mass killing. Which one was that? The terrorist? The Muslim who sympathized? The Syrian who was left out? The Kid in the night club? The white kid in the theater, or the best friends at school?  Its getting so hard to keep count. Kids killing kids, cops killing kids, cops being killed, improvised explosives and suicide vests changing the face of public gathering. The world is erupting.  And with it, the cry to have more guns, and more war and more punishment. As though adding to the problem will somehow solve the problem.
But with all the pain, there feels like hope in the cracks of our chaos. With more pain there is, perhaps, more awareness.  There is more here, in front of us, to see and to understand.
This is a great time to be alive. Yes.  Not instead of the pain or despite the pain, but entirely because of the pain. Its a blessing that we are here to help and to repair and to work to bring this world back into harmony with the earth that has nurtured us. Its a blessing here in New York City to be among the fortunate, the privileged, the few who have the honor to make a difference. It is our great honor to serve. And it is great to give back. You see, we become weakened as we grab for more. We falter as we turn away.  We fail as we try to win, and win at all cost. There is no wining that does not win for all of us. There is no sanctity except in the grace of living in a world that we support, and are supported by.  And because of this, it is a great time to be awake.
The destination is now, and the time is here. We can make a difference, slowly and surely in our lives and now – more than ever in history – even small differences will be heard around the world.
America Awake is a call to (open) arms. Awake is a revolution whose symbol is not a raised fist, but an open hand. It is a philosophy of understanding. And, rather than re-knowing what we already know, reiterating what we've been told, retelling the obvious and restating that which was written in stone, in an age of stone, we can emerge into a new dawn, and simply have the courage to say . . .  heck if I know. Lets start fresh.
How can I help?
What is happening now? And, how can I better understand the needs of my sisters, and the truth of my brothers, and the pain of a rainbow of every shade in between?
I pledge allegiance to the moment. And equipped with the immense power of wakefulness, vow to listen to the differences and to heal all damage. I pledge to cause harm to no one and bring the world together in a time of darkness.  I pledge to never outrun my fear, but to open my heart to the transformative possibility of my pain.
Is that utterly ridiculous?  I suppose so. Its certainly naive and simplistic. And, how cool is that?